Bitrix24 marketplace
Bitrix24 applications marketing tools
Before you start the development, it's advised to learn how you can market your apps in the marketplace and what tools are available to showcase your solutions.
How to let Bitrix24 users know about your app?
How to highlight your App and make it stand out?
How to pitch your App value to a customer?
How to let Bitrix24 users know about your app?
We try to offer Marketplace apps to users inside Bitrix24 by suggesting to install the app as a solution for task at hand. All you need to do is to add Bitrix widget embed for your app.

Widgets in Apllications
If your app has a widget (or widgets), we will start recommend it everywhere where it's embedded. Here is an example how it looks for applications that has a widget that add additional tabs in CRM.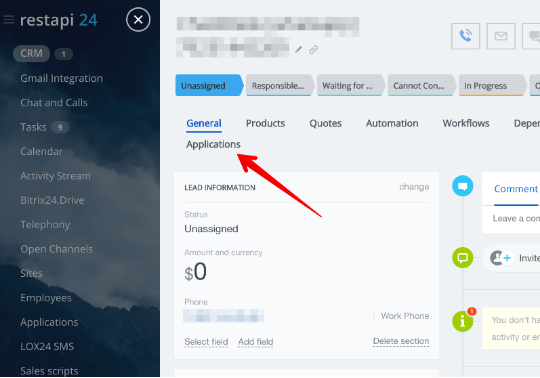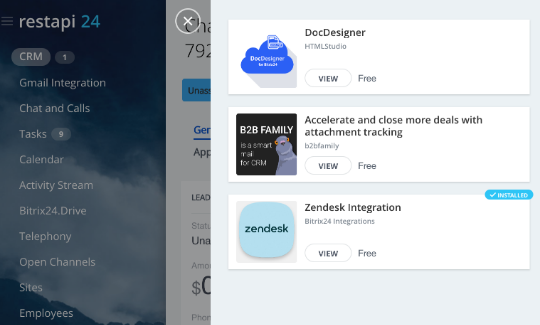 When users click on applications tab we show the list of relevant apps.
Same goes for apps that add workflows or automation rules. We will feature your application directly inside each tool.
The more use cases and embedded solutions you make the more exposure you get.

How to highlight your App and make it stand out?
A comprehensive description explaining to users what problems and how exactly your app will solve for them is a key to success. It needs to tell exactly why does a user needs to install your app. It's far worth if you simply describe what the app does. Because in this case the users themselves will need to figured out why they need it to do what it does.

Easy to comprehend screenshots
Second key point - a descriptive screenshot that will show a common app use case. It should show why does a user need the application and what it will do for him. Hardly  an app installation screen or settings tab screenshot will be of great use here.  Take a critical look at you screenshot as new user before you publish them.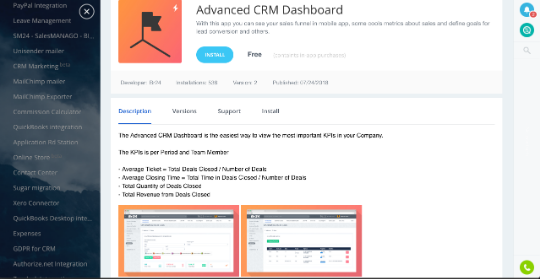 interactive landing page
A beautifully designed description is a great marketing tool. So we allow you to turn the app description into fully functional landing page. All you need to do is to create and publish the landing page using Bitrix24.Sites inside you Bitrix24 cloud account and insert the link to it in 'Link to landing page about application' instead of description in the app settings.

the page should be published at *.bitrix24.site domain. This how the app description will look if you use Bitrix24.Sites landing page.